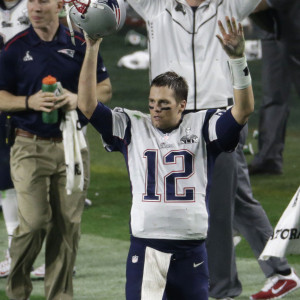 The New England Patriots defeated the Seattle Seahawks 28-24 in Super Bowl XLIX February 2.
Both teams coming in to this game with a 14-4 season record, the strong offenses of these teams would be the deciding factor in this game.
It was a back and forth scoring game; New England found themselves down by ten at the half. Tom Brady would find a way to bring his team back. Brady found TE Rob Gronkowski and WR Julian Edelman for back-to-back touchdowns in the second half.
With the Seahawks down 28-24 and a minute left in the game, Russell Wilson and his offence found themselves on the one-yard line with thirty seconds left in the game. The opportunity for Wilson to become a defending Super Bowl Champion was at his feet until Patriots CB Malcolm Butler intercepted the ball in the endzone, ending the game and earning the New England Patriots their forth Super Bowl Championship in franchise history.