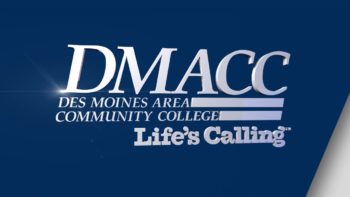 DMACC aims to bring back a "full and robust" schedule of face-to-face classes this fall, according to President Rob Denson in an email to faculty and staff earlier this month.
Many pandemic policies will still be in place. Masks will still be required when everyone is inside and social distancing will still be encouraged. The enforcement for social distancing will not be strict, however.
In the email, Denson said he and the DMACC administration laid out some assumptions students and faculty can expect this fall: 
All faculty and staff will have had the opportunity to complete the vaccination process, with at least two (2) additional weeks for the vaccination to take effect.
We will offer a full and robust schedule of face-to-face classes, in addition to the successful online delivery we've provided during the pandemic.
  Recommended precautions, such as masks and distancing, will continue when possible and in compliance with CDC or the Governor's recommendations.
  On or before August 2 staff will return to Campuses and Sites to serve students, faculty, staff, and the public. Departments may propose staggered attendance when work conditions do not provide for reasonable congestion control.
It was also clear that creating an environment similar to the one pre-pandemic was a high priority.
"This New Normal is something we must do to serve students, upholding the same quality of service that students desire and deserve," said Denson in the email. 
In an interview with Denson and Vice President of Academic Affairs, MD Isley, they also emphasized getting DMACC back to normal and face-to-face learning. 
According to Denson, though some cuts were made during the pandemic, which include some part-time staff being laid off, DMACC never completely shut down. When classes went online, Denson credited the DMACC faculty and his team for their ability to adjust and provide exceptional service during an unsettling time.
Isely stated that DMACC has shown the ability to efficiently switch between face-to-face and virtual platforms. 
This could affect how future snow days are handled. While there has been no action taken on them, Denson and Isley acknowledged that if a snow day were to occur, faculty and students in face-to-face classes now have the ability to still attend school online.
Denson said here are several things that need to go right for a successful 2021 fall semester, including getting the vaccine to the DMACC staff and faculty and making sure DMACC has the ability and resources to transition to any situation COVID presents, like going fully remote again. 
When asked about whether students will come back to campus right away, Denson said he does not know. "Students will vote with their fingers," Denson said.  But he is glad that students now have the options to learn in their best environment.