The Big Ten reversed their initial decision of not playing football this year, and now there is a brand new eight game schedule for all conference teams. Big Ten teams are hopeful their respective team can close the gap on the dominant Ohio State squad. I'm going to break down every team's schedule, and give my predictions for how each team will fare this season.
Big Ten East Division
Rutgers Scarlet Knights
Starting in the East, we have the Rutgers Scarlet Knights. Rutgers has had a very dismal time in the Big Ten. Since joining the conference in 2014, their combined record in conference play is 7-47. They are one of the worst offenses in all of college football, and new offensive coordinator, Sean Gleeson, looks to change that.
They also have a new defensive coordinator coming in named Robb Smith. Smith has pro experience, but I suspect it will take a year or two for him to produce results on the defensive side of the ball.
There are really no bright spots on this team. Their offensive line is atrocious, which led to the Scarlet Knights to be last in rushing offense. The prediction for Rutgers is simple, they won't win a game.
Oct. 24 at Michigan State L
Oct. 31 Indiana L
Nov. 7 at Ohio State L
Nov. 14 Illinois L
Nov. 21 Michigan L
Nov. 28 at Purdue L
Dec. 5 Penn State L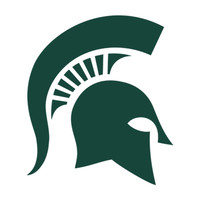 Dec. 12 at Maryland L
Michigan State Spartans
We move on to the Michigan State Spartans. The Spartans have started a new era after the departure of the legendary football coach, Mark Dantonio. Their new head coach, Mel Tucker, came from Colorado to keep this program afloat.
The last few seasons have been disappointing by Michigan State standards. They return a veteran group on offense that needs to keep the turnovers down this season.
On the defensive side of the ball, there is a lot of excitement for this group. Coach Tucker comes from a defensive coordinator background and has a pretty good defensive group returning. The big part of this group's success will come from the defensive line. Most notably, the 6'4, 338-pound senior Naquan Jones looks to lead the way for the savvy Spartan defense.
Michigan State will fight against the top tier teams in the Big Ten, but they drop a few too many to contend for a title.
Oct. 24 Rutgers W
Oct. 31 at Michigan L
Nov. 7 at Iowa L
Nov. 14 Indiana W
Nov. 21 at Maryland W
Nov. 28 Northwestern W
Dec. 5 Ohio State L
Dec. 12 at Penn State L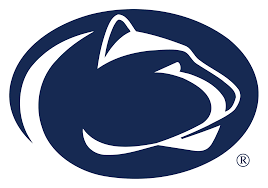 Penn State Nittany Lions
Next up is the Penn State Nittany Lions. There are very high expectations in Happy Valley, and for good reason. They return senior quarterback Sean Clifford, and look to be the best team to take out the Buckeyes in the East.
On a sour note, they lost a big time playmaker in KJ Hamler to the NFL Draft. They return a very experienced offensive line that should be very solid this year. One of the worst hits to the Nittany Lions this year is star linebacker, Micah Parsons, opting out of the 2020 season. The coaching staff for Penn State feels confident they can replace Parsons in some variation, but they will feel the loss nonetheless.
To be honest, if Parsons was playing this season, I'd give Penn State the nod over Ohio State, but that is not the case. The Nittany Lions feel the loss of Parsons, and struggle against three of the top teams in the league.
Oct. 24 at Indiana W
Oct. 31 Ohio State L
Nov. 7 Maryland W
Nov. 14 at Nebraska W
Nov. 21 Iowa L
Nov. 28 at Michigan L
Dec. 5 at Rutgers W
Dec. 12 Michigan State W

Michigan Wolverines
The Michigan Wolverines are up next. The Wolverines say goodbye to Shea Patterson, and that may be a good thing. He was a talented dual threat quarterback, but he was far too inconsistent with his accuracy throwing the ball. Joe Milton or Dylan McCaffery will have to step up for the Wolverines to contend for a title.They lost two receivers in Donavan Peoples Jones and Tarik Black, but they still have Ronnie Bell and Nico Collins.
As always, the Wolverines bring a terrific defensive group to the table. They lost two of their top tacklers in Khaleke Hudson and Jordan Glasgow, but those spots should fill out nicely. The defensive line will take this defense to elite levels. They have a solid starting four and have a solid rotation that goes very deep. Carlo Kemp and Christopher Hinton lead the way on the interior line, and the end spots are filled out by Kwity Paye and Aidan Hutchinson.
Michigan needs to break the barrier and beat the Buckeyes under Jim Harbaugh, but they will fall short of that dream again.
Oct. 24 at Minnesota W
Oct. 31 Michigan State W
Nov. 7 at Indiana W
Nov. 14 Wisconsin W
Nov. 21 at Rutgers W
Nov. 28 Penn State W
Dec. 5 Maryland W
Dec. 12 at Ohio State L
Maryland Terrapins
Another team in the East division is the Maryland Terrapins. Maryland comes off a pretty bad season and is being coached by someone from the Nick Saban coaching tree in Mike Locksley. The future is very bright with the Terrapins after having a top-35 recruiting class this past year.
As many of the teams that struggle in the Big Ten experience, you can't turn the ball over in this league, and the Terrapins have done a lot of that. On a brighter note, the brother of former Alabama star, Tua Tagovailoa, has transferred to Maryland after a year at Alabama.
The Terrapins will be competitive in some games, but I don't think they do too much this season.
Oct. 24 at Northwestern L
Oct. 31 Minnesota L
Nov. 7 at Penn State L
Nov. 14 Ohio State L
Nov. 21 Michigan State L
Nov. 28 at Indiana L
Dec. 5 Michigan L
Dec. 12 Rutgers W

Indiana Hoosiers
We move on to the second to last team in the East division, the Indiana Hoosiers. The Hoosiers open their season with Penn State, which is one of the hardest opening games you can have, and it doesn't get a whole lot better when you are in the East division.
There are a few bright spots to consider heading into the season. The Hoosiers bring back their lefty quarterback, Michael Penix, who was injured early last season. Running back Stevie Scott comes in as one of the most underrated running backs in the Big Ten, and looks to get off to a hot start with his QB back. Indiana also only drew one of the three leading contenders to win the West in Wisconsin, so that is a plus.
The defensive side is where this team will struggle. They lost one of their most important pieces, Marcelino Ball, to a torn ACL and that will hurt them heavily in the run defense department. Ball is terrific at creeping up to the line of scrimmage from his safety spot, and is the biggest playmaker on this Hoosier squad.
The offense will light it up against the lesser Big Ten teams, and they will score enough to compete with big-time competition, but the losses pile up on this squad.
Oct. 24 Penn State L
Oct. 31 at Rutgers W
Nov. 7 Michigan L
Nov. 14 at Michigan State L
Nov. 21 at Ohio State L
Nov. 28 Maryland W
Dec. 5 at Wisconsin L
Dec. 12 Purdue L
Ohio State Buckeyes
The final team of the East division is none other than The Ohio State Buckeyes. The Buckeyes come off a heartbreaking College Football Playoff Semifinal loss against Clemson, and look to regain their spot on the top of the college football world. The worries of Urban Meyer's departure are long gone, and current head coach, Ryan Day, is ready to start cementing his own legacy.
Ohio State returns potential Heisman winner Justin Fields at quarterback, and he had a terrific season last year after his transfer from Georgia. Losing J.K Dobbins at running back will be a big blow after he amassed over 2,000 all-purpose yards last season, but Master Teague is a perfect option to fill Dobbins' shoes. Teague is currently dealing with a heel injury, but should be back sometime within the season. This team lost two of the three main receiver options in K.J Hill and Binjamen Victor, but it seems they will be just fine with Chris Olave and Garrett Wilson. The offensive line was extremely dominant towards the end of last year, and they lost no one.
On the defensive side there is a whole lot to like. Even though the Buckeyes lost not one, but two top-five picks in the draft in Jeff Okudah and Chase Young, they return an abundance of talent. There aren't necessarily a ton of stars returning on this defense, but with the amount of four star and five star recruits they've had the chance to develop, they should be fine based on strength in numbers. Cornerback Sean Wade opted out of the season and then opted back in once the new schedule was announced. He is their best corner and he can lock up any receiver in the country man to man.
Ohio State has dominated the Big ten for many years now and I don't see that changing this year.
Oct. 24 Nebraska W
Oct. 31 at Penn State W
Nov. 7 Rutgers W
Nov. 14 at Maryland W
Nov. 21 Indiana W
Nov. 28 at Illinois W
Dec. 5 at Michigan State W
Dec. 12 Michigan W
Big Ten West Division
Nebraska Cornhuskers
The first team we will cover from the West is the Nebraska Cornhuskers. Nebraska was one of the first teams from the conference to push for reconsideration on the Big Ten football decision, and they have paid the price for it. The Cornhuskers open the season against Ohio State and then Wisconsin. These are the two preseason favorites to win each division, so that is a big hurdle to start.
The Huskers return nearly everybody on offense, with the exception of their leading receiver, JD Spielman, leaving for personal reasons. The offense scored less points than the year before, yet ran the ball much more effectively. They seem to have an inability to stay locked in for 60 minutes. Adrian Martinez also needs to take the leap of being an elite dual-threat quarterback if this team wants to make any major noise.
The defense is where this team really struggles. They have shown flashes of greatness within big games, but they rarely seem to make the big stop when they need to. The Huskers lost seven of their top 14 tacklers, and don't have a whole lot to replace them with.
Nebraska fights hard to prove they are back to relevance in the college football landscape, but the upper echelon of teams are still too much to overcome.
Oct. 24 at Ohio State L
Oct. 31 Wisconsin L
Nov. 7 at Northwestern W
Nov. 14 Penn State L
Nov. 21 Illinois W
Nov. 28 at Iowa L
Dec. 5 at Purdue W
Dec. 12 Minnesota L
Purdue Boilermakers
Next up is the Purdue Boilermakers. Purdue was so injury ridden last season, and never got to showcase their top talent together. Rondale Moore is back and better than ever. One of the best players in all of college football has opted back into the 2020 season and looks to make noise before his inevitable departure to the NFL. David Bell is his counterpart at receiver, and those two alone will make Purdue a tough team to prepare for.
Outside of that, there is not a lot to like. The offensive line was atrocious last year and seemed to just let defenders into the backfield in the run and pass. The Boilermakers return a secondary that let up over 200 yards per game last season, and they lost their top tacklers in Ben Holt and Markus Bailey. The defensive line should be a bright spot for the defense with 265-pound Derrick Barnes leading the charge with incoming freshman George Karlaftis.
If Purdue can stay healthy, expect them to pull an upset or two, but no more than that. They have too many holes surrounding their stars, and those holes are too massive to compete for a division title in the Big Ten.
Oct. 24 Iowa L
Oct. 31 at Illinois W
Nov. 7 at Wisconsin L
Nov. 14 Northwestern W
Nov. 21 at Minnesota L
Nov. 28 Rutgers W
Dec. 5 Nebraska L
Dec. 12 at Indiana W
Iowa Hawkeyes
Next up is the Iowa Hawkeyes. The Hawkeyes are coming off a 10-3 outing in a season they felt would result in a Big ten title game appearance, but they fell just short.
Let's start with the obvious; Four year starting quarterback, Nate Stanley, is gone. Star right tackle, Tristan Wirfs, is gone. Star defensive end, A.J Epenesa, is gone. Those are three big spots to fill, but Iowa just might do it. Big arm quarterback, Spencer Petras, looks to take this offense to new heights under offensive coordinator, Brian Ferentz.
The Hawkeyes return tons of talent at the skill positions. The receiving core has four great options for the first year starting quarterback with Brandon Smith, Ihmir Smith Marsette, Nico Regaini and Tyrone Tracy. Brandon Smith looks to have a monster season after looking like one of the best Hawkeye receivers ever before being injured last season.
The running back trio for this team will also be a factor. Tyler Goodson looks to emerge as a premier running back in the Big Ten after getting better and better last year. Mekhi Sargent and Ivory Kelly Martin will be able to help with the load as they have both proven to be solid options for the Hawkeyes.
The defensive side of the ball worries me for the first time in a long while for this Hawkeye squad. They lost three starters on the defensive line and lost two linebackers in Kristian Welch and Dijmon Colbert. The secondary returns the most talent, but the loss of safety Geno Stone will be felt early in the season. Iowa seems to have success filling in missing parts, but I doubt they live up to the top-12 defense they had last year.
Iowa has the most talent at their skilled positions than they have had in a very long time. Iowa's schedule is also very favorable considering they missed Ohio State and Michigan. Iowa finally takes the West this year, and marches to the Big Ten title game.
Oct. 24 at Purdue W
Oct. 31 Northwestern W
Nov. 7 Michigan State W
Nov. 14 at Minnesota W
Nov. 21 at Penn State W
Nov. 28 Nebraska W
Dec. 5 at Illinois W
Dec. 12 Wisconsin W
Illinois Fighting Illini
Next up is the Illinois Fighting Illini. Illinois was very lackluster last year and turned it on a little bit late in the season with a few upsets. The offense was 112th in the nation in total yards, and never seemed to find an identity. The run game showed flashes at times, but there was no level of consistency showing.
Lovie Smith came from the NFL as a defensive genius, yet hasn't given that title to the Fighting Illini thus far. They were good at forcing turnovers, but got gashed by teams that can run the ball. They lose their entire interior of the defensive line and lose their leading tackler in Dele Harding. The bright side of this defense is the fact they have two good linebackers to build around with Jake Hansen and Milo Eifer.
Illinois has tried to climb the ranks in the conference under Lovie Smith, but just haven't caught their stride. Expect more of the same this season.
Oct. 24 at Wisconsin L
Oct. 31 Purdue L
Nov. 7 Minnesota L
Nov. 14 at Rutgers W
Nov. 21 at Nebraska L
Nov. 28 Ohio State L
Dec. 5 Iowa L
Dec. 12 at Northwestern L
Wisconsin Badgers
Next up is the Wisconsin Badgers. The Badgers come off a Big Ten West title season and are looking to get back to the title game with Jack Coan running the show.
Losing a guy like Jonathan Taylor will hurt anybody, but Wisconsin has a track record of replacing big time running backs. You know exactly what we are going to get from Wisconsin, and that is efficient quarterback play, along with a dominant running game, behind a masterful offensive line. The receiving core was depleted a bit, but with the return of tight end, Jake Ferguson, the offense should move the ball just fine.
Wisconsin's defense last season was absolutely spectacular. They were 4th in the nation in total defense and 1st in the nation in 3rd down efficiency. They lose only two players from their defense in Chris Orr and Zach Braun, but those are big losses to fill. I expect defensive coordinator Jim Leonhard to fill in the pieces and have another top-10 defense this season.
Wisconsin was able to win their big division matchups on the back of Jonathan Taylor last season, but this year is different. Iowa and Wisconsin duel for supremacy with both beating Minnesota, but Wisconsin gets bested by the Hawkeyes this time around.
Oct. 24 Illinois W
Oct. 31 at Nebraska W
Nov. 7 Purdue W
Nov. 14 at Michigan L
Nov. 21 at Northwestern W
Nov. 28 Minnesota W
Dec. 5 Indiana W
Dec. 12 at Iowa L

Northwestern Wildcats
Our second to last team in the West is the NorthWestern Wildcats. The Wildcats offense last year was one of the worst offensive units I've laid eyes on in the Big Ten. That is sugarcoating it, folks. They had the least efficient passing offense in the entire country, and scored just 16 points per game. They bring in a new offensive coordinator, Mike Bajakian, to try and turn this thing around. They return a lot of wideouts and running backs, so maybe we will see improvement in year one of a new system.
The defense did what they could last year. They finished top-25 in total defense, despite spending a lot of time on the field. Head coach Pat Fitzgerald takes pride in having a good defense and I expect another solid season from them.
The defense will keep this team in games at times, but the offense won't pick up enough slack.
Oct. 24 Maryland W
Oct. 31 at Iowa L
Nov. 7 Nebraska W
Nov. 14 at Purdue L
Nov. 21 Wisconsin L
Nov. 28 at Michigan State L
Dec. 5 at Minnesota L
Dec. 12 Illinois W
Minnesota Golden Gophers
We have made it to our final team ladies and gentleman, and it is the Minnesota Golden Gophers. The Gophers exploded onto the scene last season and nearly won the West. The offense was explosive when they needed momentum, and efficient when they needed to close games. Quarterback Tanner Morgan was sensational last season. He was the fourth most efficient QB in all of college football last year.
On a bad note, Morgan loses his top two receivers in Tyler Johnson and Rashon Bateman.Mohamad Ibrahim takes over the starting spot at running back, behind an offensive line that gave the Gophers a top six rushing offense in the Big Ten.
The Gophers defense was terrific last year, but they lost a massive amount of talent. Four defenders were lost to the NFL and they lost three other key spots to graduation. The defensive line could possibly emerge, though. 6'6, 275-pound Junior Esezi Otomewo and 6'4, 260-pound junior Boye Mafe bring the size, but they have to get into the backfield consistently in their bigger roles.
The Gophers will fight for a division crown, but they will fall short again.
Oct. 24 Michigan L
Oct. 31 at Maryland W
Nov. 7 at Illinois W
Nov. 14 Iowa L
Nov. 21 Purdue W`
Nov. 28 at Wisconsin L
Dec. 5 Northwestern W
Dec. 12 at Nebraska W