2021 Big Ten Football Preview
East Division
Michigan Wolverines
The Wolverines are coming off a difficult season to say the least. 
They only won two games in a shortened season, and they never seemed to be on track from the beginning of the year. 
Jim Harbaugh is still the head coach, but he is on thin ice going into the season. Harbaugh is going into his 7th year as the leader of the Wolverines, and many people believe if the Wolverines can't win the East division, then he will be fired.
For Michigan, they have been longing for a star quarterback to lead the way, and this could be the year for that. After starting four games last season, redshirt freshman Cade McNamara looks to take a big leap this season.
One of the major problems for Michigan last year was their inexperience on the offensive line. Injuries forced players to move to positions on the line that they weren't accustomed to, and that led to inconsistent offensive play. 
The biggest plus for the Wolverines heading into the season is they have a very experienced defense. 
Every player listed as a starter on the defensive side of the ball is junior or senior. A new defensive scheme will be implemented after the departure of defensive coordinator Don Brown. 
Last year, I had Michigan losing only to Iowa and Ohio State, and both of those games were canceled.
The Wolverines will improve immensely from last year, but again, they don't have what it takes to beat the Buckeyes.
Sept. 4 Western Michigan
W
Sept. 11 #20 Washington
W
Sept. 18 Northern Illinois
W
Sept. 25 Rutgers
W
Oct. 2 #12 Wisconsin
L
Oct. 9 Nebraska
W
Oct. 23 Northwestern
W
Oct. 30 Michigan State
W
Nov. 6 Indiana
L
Nov. 13 Penn State
W
Nov. 20 Maryland
W
Nov. 27 Ohio State
L
Indiana Hoosiers
The expectations in the Hoosier state are at an all time high. The Hoosiers went 6-1 last year, and their one loss was a very close game against Ohio State.
The leader of this Indiana squad is quarterback Michael Penix Jr., and he is expected to have an All-American caliber season. He will have a lot of help on the offensive side of the ball, including last year's leading receiver Ty Fryfogle.
Defensively, the Hoosiers forced a lot of takeaways last season, but overall they weren't anything special. They allowed over 240 passing yards a game a season ago, and they lost their best pass rusher in Jerome Johnson.
The defense will have to be more consistent upfront, which means players like Alfred Bryant and James Head have to force more pressure on the quarterback.
On the plus side, middle linebacker Micah McFadden is one of the best all-around defensive players in the Big Ten, and he is expected to help the Hoosiers grow to a good defense.
There are a ton of things to like about this Indiana team. They are loaded with veteran talent on both sides of the ball. They are well-coached in all three phases of the game, and it seems like this is the year that they become a nationally recognized team.
The hype in Indy is high, and for good reason, but the Big Ten is a marathon, and the Hoosiers aren't ready to finish that marathon first.
Sept. 4 at Iowa
L
Sept. 11 Idaho
W
Sept. 18 Cincinnati
L
Sept. 25 at WKU
W
Oct. 2 at Penn State L
Oct. 16 Michigan State
W
Oct. 23 Ohio State
L
Oct. 30 at Maryland
W
Nov. 6 at Michigan
W
Nov. 13 Rutgers
W
Nov. 20 Minnesota
W
Nov. 27 at Purdue
W
Penn State Nittany Lions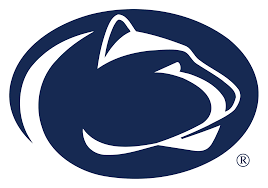 Penn State may have been the biggest surprise of last season. They went into the season with Big Ten title aspirations, and they proceeded to lose their first five games of the season.
The struggles for the Nittany Lions last season came down to a couple of important things. The quarterback Sean Clifford did not make the leap everyone thought he would, and he struggled to stay consistent. On the other hand, the offensive line was atrocious in pass protection, leading to Clifford never being comfortable in the pocket.
Head coach James Franklin believes the stars will align this time around in Happy Valley. Expect wide receiver Jahan Dotson to have a big-time year after an 884 yard and eight touchdown season. 
The obvious departure of linebacker Micah Parsons will hurt, but the Nittany Lions will be fine in the middle with two of their leading tacklers from last season filling in for Parsons. 
A breakout player you should have your eyes on is athletic edge rusher Adisa Isaac. He seems to have all the potential in the world to become a game-wrecking pass rusher.
Similar to Michigan, Penn State will bounce back from a disappointing season, but they start off the season with a great Wisconsin team, and they have to travel to Iowa and Ohio State. Those three matchups, plus a few tough home games against Michigan, Auburn, and Indiana, makes it unlikely they make it out of the East. 
Sept. 4 at Wisconsin
L
Sept. 11 Ball State
W
Sept. 18 Auburn
W
Sept. 25 Villanova
W
Oct. 2 Indiana
W
Oct. 9 at Iowa
L
Oct. 23 Illinois
W
Oct. 30 at Ohio State
L
Nov. 6 at Maryland
W
Nov. 13 Michigan
L
Nov. 20 Rutgers
W
Nov. 27 at Michigan State
W
Ohio State Buckeye
The Ohio State Buckeyes are the gold standard of the Big Ten. Last season was no different. With a shortened season, the Buckeyes went undefeated, won the Big Ten title, and lost in the National Championship to Alabama.
As everyone knows, the Justin Fields era has ended in Columbus, and it is time for C.J Stroud to take over the reins. 
The Buckeyes were incredible offensively last year, averaging over 500 yards per game to go along with 41 points per game. Toward the end of the season, the Buckeyes leaned on running back Trey Sermon, and he nearly took them all the way. With Sermon's departure, Master Teague lll and Treyveon Henderson will have to pick up the running load.
There are still a couple usual suspects for the Buckeyes, and those are receivers Chris Olave and Garrett Wilson. Their incredible talent out wide will give their new quarterback a big advantage as he adjusts early in the season. 
The defensive side of the ball is the only question with this team, only because of all the new faces. With losses of corner Shaun Wade and linebacker Tuf Borland, the Buckeyes will need to find new leaders at two levels of their defense.
They should be fine, though, considering the wide range of four and five-star talents they pull in year after year.
There isn't much more to say about this Buckeye squad. They will be extremely good, and that has become no surprise to anyone over the past decade. They will win the East, and they will win the Big Ten title again.
Sept. 2 at Minnesota
W
Sept. 11 Oregon
W
Sept. 18 Tulsa
W
Sept. 25 Akron
W
Oct. 2 at Rutgers
W
Oct. 9 Maryland
W
Oct. 23 at Indiana
W
Oct. 30 Penn State
W
Nov. 6 at Nebraska
W
Nov. 13 Purdue
W
Nov. 20 Michigan State
W
Nov. 27 at Michigan
W
Rutgers Scarlet Knight
Rutgers actually came to play last season. In our predictions last year, we didn't have them winning a single game, but they proved to be better.
They won three games last year and played competitively against Michigan and Penn State. The Scarlet Knights racked up more total points last season than they had the two previous seasons. Remember that Rutgers only played nine games last year, compared to the usual 12.
With all these things said, the Scarlet Knights return every starter on offense, so if they can get better play from their offensive line, we could be looking at a legitimate top six offense in the Big Ten.
On the defensive side, there are a few things to like, but overall they aren't the best unit. The clear-cut strength from this unit comes at the linebacker positions. They will be led by Seniors Olakunle Fatukasi and Tyshon Fogg.
Head coach Greg Schiano still has some work to do to turn this program around, but expect them to still be a below-average team this year. Their conference schedule is just too brutal for them to win more than a few games.
Sept. 2 Temple
W
Sept. 11 at Syracuse
L
Sept. 18 Delaware
W
Sept. 25 at Michigan
L
Oct. 2 Ohio State
L
Oct. 9 Michigan State
L
Oct. 16 at Northwestern
L
Oct. 30 at Illinois
L
Nov. 6 Wisconsin
L
Nov. 13 at Indiana
L
Nov. 20 at Penn State
L
Nov. 27 Maryland
L
Michigan State Spartans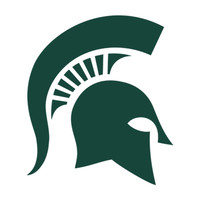 Michigan State went into last season without their longtime head coach Mark Dantonio after his retirement, and there were growing pains for the Spartans. They only won two games last season, and they even took a loss to Rutgers.
The Spartans' problem for the last few years is their complete inability to stay consistent on offense. One week they put up over 30 points on a good Northwestern defense, and another week they scored zero points against an average Indiana defense. 
The two biggest problems for their offense are two problems most bad teams have, and that is taking care of the ball and having good play from the offensive line.
Rocky Lombardi could not take care of the football last year, and the line didn't give him much of a chance to make big plays downfield.
Lombardi is out as quarterback, and transfer Anthony Russo will be tasked to bring the Spartans back to their winning ways.
The bright side for this squad is their defense. Head coach Mel Tucker is a defensive guru, and you should expect to see the Spartans be a solid defensive team this year. 
Some of the notable players on their defense would be linebacker Chase Kline, edge rusher Drew Beesley, and the two 300 pound defensive tackles Jalen Hunt and Jacob Slade. With these guys leading the way, and a few transfers joining the team, the expectations should be high for that side of the ball.
Michigan State was consistently good for a long time under Dantonio, but it is going to take a while for them to get back to that level. They'll look better than last year offensively, and their defense could lead them to wins versus good opponents, but this year is not the year for the Spartans to return to glory. 
Sept. 4 at Northwestern
W
Sept. 11 Youngstown State
W
Sept. 18 at Miami
L
Sept. 25 Nebraska
W
Oct. 2 WKU
W
Oct. 9 at Rutgers
W
Oct. 16 at Indiana
L
Oct. 30 Michigan
L
Nov. 6 at Purdue
W
Nov. 13 Maryland
W
Nov. 20 at Ohio State
L
Nov. 27 Penn State
L
Maryland Terrapins
Maryland had an interesting season last year. Half of their games were canceled due to Covid-19 outbreaks, but they went 2-2 in the games they did play.
Quarterback Taulia Tagovailoa, brother of NFL quarterback Tua Tagobailoa, proved to be the future for the Terrapins.
On the other hand, there isn't a whole lot to like about this team. Their running game is subpar, to say the least, the offensive line has problems in the run game, but they got progressively better at protecting the quarterback. 
The easy x-factor for this team is their wide receivers. They got four guys that are capable of making big-time plays, and that core group is led by Dontay Demus.
The defense for the Terrapins is what is most troubling. They lost their only true secure tackler in Chance Campbell, and only forced two interceptions last season. The only plus side to this defense has to be the fact everyone in the secondary is returning, and there is only room for improvement.
The Terrapins are a fun team that gives even the best teams a good game at times, but at the end of the day, they don't have enough talent on the offensive and defensive line to contend with the physicality of Big Ten football.
Sept. 4 West Virginia
L
Sept. 11 Howard
W
Sept. 18 at Illinois
L
Sept. 25 Kent State
W
Oct. 2 Iowa
L
Oct. 9 at Ohio State
L
Oct. 23 at Minnesota
L
Oct. 30 Indiana
L
Nov. 6 Penn State
L
Nov. 13 at Michigan State
L
Nov. 20 Michigan
L
Nov. 27 at Rutgers
W
West Division
Minnesota Golden Gophers
Minnesota did not build on their great 2019 season last year. They were much less consistent on offense, and the offensive line dealt with injuries that forced guys to play out of position.
Expect Minnesota to get back to their great offensive ways in 2021, and it starts with one of the best running backs in the country in Mohamed Ibrahim. The Golden Gophers have their best, most experienced line in a long time, which spells trouble for opposing defenses. 
If this team is going to have a shot at winning the West, the defense has to be better. Linebacker Mariano Sori-Marin led the team in tackles with 54 last year, but he didn't do much of his work in opposing teams' backfields. 
In order to win in the Big Ten, you have to be able to plug the gaps up front and force these teams to open up their playbook.
Minnesota is so close to getting over the hump under head coach P.J Fleck, but the schedule they have isn't ideal. They have Ohio State at home, Iowa on the road, Wisconsin at home, and Northwestern on the road. The Iowa, Wisconsin, and Northwestern games also happen to be three straight games for the Gophers. 
Minnesota could very well win some of these tough games, but it is unlikely in our eyes.
Sept. 4 Ohio State
L
Sept. 11 Miami University
W
Sept. 18 at Colorado
W
Sept. 25 Bowling Green
W
Oct. 2 at Purdue
W
Oct. 16 Nebraska
W
Oct. 23 Maryland
W
Oct. 30 at Northwestern
W
Nov. 6 Illinois
W
Nov. 13 at Iowa
L
Nov. 20 at Indiana
L
Nov. 27 Wisconsin
L
Northwestern Wildcats
Northwestern stunned the college world last year by making their way into the Big Ten championship game before eventually falling to the Buckeyes of Ohio State. This year, they have a lot of work to do to retain their Big Ten West crown.
The offense loses quarterback Peyton Ramsey and he was instrumental in their success last year. The Wildcats were returning a great running back in Cam Porter, but he had a season-ending leg injury in camp.
With the injury to Porter, there is a lot to be worried about on offense. The offensive line is average and head coach Pat Fitzgerald seems to always make things work, but the amount of pieces missing is hard to overcome.
Defensively, the Wildcats are in a similar position. Star linebacker Paddy Fisher is gone, and the defense only brings back four starters. 
Northwestern is most generally a stout defense under Fisher, and they probably will be again, but they won't be near as good as last year. 
Northwestern never seems to have two great seasons in a row, and that is because they are a program built on development. When you lose the veterans you've developed over a four-year span, you have to start fresh. They will find a way to hang tough against the Big Ten's best, but they just don't have the talent to win big games this year. 
Sept. 4 Michigan State
L
Sept. 11 Indiana State
W
Sept. 18 at Duke
W
Sept. 25 Ohio
W
Oct. 2 at Nebraska
L
Oct. 16 Rutgers
W
Oct. 23 at Michigan
L
Oct. 30 Minnesota
L
Nov. 6 Iowa
L
Nov. 13 at Wisconsin
L
Nov. 20 Purdue (at Wrigley Field)
L
Nov. 27 at Illinois
W
Purdue Boilermakers
Purdue is an exciting team to watch, but they weren't the best last season. After starting the season with a huge win over Iowa, they proceeded to lose four of their last five games.
The offense loses one of the best weapons in the history of Purdue football in Rondale Moore, but they still are more than capable of slinging the ball around the field. 
They have two quarterbacks that can both play at a high level in Jack Plummer and Aidan O'Connell. No matter who is throwing the ball, the Boilermakers have one of the best receivers in the country in David Bell, so the passing game will be just fine. 
As for the defensive side of the ball, the potential is there for the Boilermakers.
They are losing last season's leading tackler, but they are returning the second and third leading tacklers in Jaylan Alexander and DaMarcus Mitchell. The Boilermakers also have a great front four and it is led by all-conference caliber player George Karlaftis.
Like we mentioned earlier, Purdue is an exciting team to watch. They will play tough in all of the games on their schedule but expect them to lose a lot of tight games versus very good opponents.
Sept. 4 Oregon State
W
Sept. 11 at UConn
W
Sept. 18 at Notre Dame
L
Sept. 25 Illinois
W
Oct. 2 Minnesota
L
Oct. 16 at Iowa
L
Oct. 23 Wisconsin
L
Oct. 30 at Nebraska
W
Nov. 6 Michigan State
L
Nov. 13 at Ohio State
L
Nov. 20 at Northwestern (in Wrigley Field)
W
Nov. 27 Indiana
L
Illinois Fighting Illini
A new era is born for the Fighting Illini. After the departure of the beloved Lovie Smith, Bret Bielema steps in to turn this program around.
He will have a savvy veteran quarterback in Brandon Peters to help lead the team in a new direction in a new system.
The Fighting Illini lost lots of talent on the outside, but they still have a surplus of good talent. Leading the way will be the physical deep threat in Brian Hightower who transferred over from Miami this year. He should adjust nicely into a reliable number one target.
The best thing Bielema has going into his first season as coach is the offensive line is full of experience. They have four super seniors starting for them, and that can never be a bad thing for a Bret Bielema-led team.
It would be a lie to say that the Illinois defense was underwhelming under a great defensive mind like Lovie Smith's, but a lot of the players from those defenses are now veterans of the team.
Keeping Owen Carney as an outside linebacker was a big win for Illinois, and they also have one of the best pure tacklers in the conference in Jake Hansen. They have playmakers on each level of their defense and this year feels like the year they start putting up good numbers.
Being a first-year head coach is extremely difficult in a conference like the Big Ten, so the Fighting Illini will stumble a lot, but they will show immense improvement. 
Aug. 28 Nebraska
W
Sept. 4 UTSA
W
Sept. 11 at Virginia
W
Sept. 18 Maryland
L
Sept. 25 at Purdue
L
Oct. 2 Charlotte
W
Oct. 9 Wisconsin
L
Oct. 23 at Penn State
L
Oct. 30 Rutgers
W
Nov. 6 at Minnesota
L
Nov. 20 at Iowa
L
Nov. 27 Northwestern
L
Nebraska Cornhuskers
Nebraska just can't find their way back to an elite status in college football. Head coach Scott Frost has to be hanging by a thread given the drastic fall-off in team success since he became coach.
The Cornhuskers are all in on quarterback Adrian Martinez, he just has to become the star everyone expected him to be his freshman year.
The running game for this team was good last year, which led to the second-best running game in the conference. The problem is the running is coming too much from Martinez rather than the running backs. The running game gets a boost, though, with the transfer of USC back Markese Stepp.
The passing game added Iowa transfer Oliver Martin to the mix, and the two tight ends Austin Allen and Travis Vokolek will most certainly be effective players at the pro level. This offense has to produce in order for Nebraska to win games, it is as simple as that. 
The defense has no excuses either. They have nine starters back, and they have a star linebacker in JoJo Domann that is ready to have a statement year. 
The key to this defense is being able to make stops towards the end of games. There have been too many times in the Scott Frost era where the defense lets up a long touchdown drive in a tight game in the fourth quarter. That is unacceptable if you have Big Ten title aspirations. 
Nebraska will be a better-looking team on the field, but their schedule is rough, and there aren't many winnable games considering the talent they have. 
Aug. 28 at Illinois
L
Sept. 4 Fordham
W
Sept. 11 Buffalo
W
Sept. 18 at Oklahoma
L
Sept. 25 at Michigan State
L
Oct. 2 Northwestern
W
Oct. 9 Michigan
L
Oct. 16 at Minnesota
L
Oct. 30 Purdue
L
Nov. 6 Ohio State
L
Nov. 20 at Wisconsin
L
Nov. 26 Iowa
L
Wisconsin Badgers
We had to save the two best West teams for last, and let's start with Wisconsin. After a weird season for the Badgers last year, expect them to be back and vying for a Big Ten title.
Quarterback Graham Mertz has the potential to be a star at the college level, and many believe he will show that talent this year. Last season, the Badgers just couldn't run the ball. They didn't have enough talent out wide to force defenses out of the box, and it cost them games.
Freshman running back Jalen Berger may be the breakout player of the entire conference this year. His running style is similar to NFL backs such as Tevin Coleman and Alvin Kamara. He will also share the load with Clemson transfer Chez Mellusi.
The reason Wisconsin will be so tough this year is the fact their offensive line got smacked in the mouth a lot last year, and Badger fans aren't accustomed to that. They will be dominant up front in the run game this time around, and when they need to, they'll protect Mertz so he can throw it to guys like All-American caliber tight end Jake Ferguson, and outside threats like Kendric Pryor and Danny Davis lll.
The bright spot of Wisconsin football last year was their defense. It is no surprise they were so good considering their defensive coordinator Jim Leonhard is one of the best in the country at implementing effective game plans.
The Badgers return tackling machines in Jack Sanborn and Leo Chenal. They also have two Senior corners coming off all-conference honors in Faion Hicks and Caesar Williams. Expect this defense to be top ten in the country by season's end.
The Big Ten West can be a puzzle at times. The clear favorite is usually Wisconsin, then followed by teams like Iowa and Northwestern. With the depleted roster Northwestern has, the West truly seems like a two-horse race between the Badgers and the Hawkeyes.
Last year, we predicted the Hawkeyes would take the West over Wisconsin, but Northwestern ended up claiming the west. This time around, Wisconsin takes out West challengers such as Northwestern, Minnesota, and Purdue, but they fall short to Iowa in a classic game at Camp Randall stadium that ultimately decides the winner of the West.
Sept. 4 Penn State
W
Sept. 11 Eastern Michigan
W
Sept. 25 Notre Dame (in Chicago)
W
Oct. 2 Michigan
W
Oct. 9 at Illinois
W
Oct. 16 Army
W
Oct. 23 at Purdue
W
Oct. 30 Iowa
L
Nov. 6 at Rutgers
W
Nov. 13 Northwestern
W
Nov. 20 Nebraska
W
Nov. 27 at Minnesota
W
Iowa Hawkeyes
For most of you reading this, this is the team you want to hear about. The Hawkeyes are coming off a season where they dropped their first two games but found themselves ending the year on a six-game win streak.
Kirk Ferentz has led this Iowa team to great stability and success over the past 21 years, and you should expect more of the same this season. 
Iowa lost their two best receivers in Ihmir Smith-Marsette and Brandon Smith, but they have a lot of talent returning. To start off, receivers Tyrone Tracy and Nico Regaini seem ready to prove they can fill in the shoes of last year's leading receivers, and that comes down to the confidence in their quarterback.
Spencer Petras was thrown into the spotlight last season after having no training camp or spring training to prepare for his first season. He struggled with accuracy and decision-making early in the season but started to find a bit of a groove towards the end of the year.
The passing game is all well and good, but this Hawkeye team will go as far as running back Tyler Goodson takes them. A few years ago, Iowa recruited Goodson out of the state of Georgia, and he was brought here to be the star of the show.
Goodson will be running behind the best center in college football, Tyler Linderbaum, and he will also have experienced guard Kyle Schott in front of him once he returns from injury in a couple of weeks. 
The offensive line is young, but Iowa seems to always be solid upfront, and that shouldn't change this year. The big boys up front will help Goodson have a monster season on the ground.
Defensively, Iowa lost a few very key pieces, including linebacker Nick Niemann and defensive lineman Daviyon Nixon. Those guys will be missed, but this defense still has tremendous upside.
Jack Koerner and Kaevon Merriweather lead the way at the two safety positions, and they are both looking to have career years individually. Linebacker Jack Campbell will provide the physicality in the middle for this unit, and defensive end Zach VanValkenburg will lead the way in the pass-rushing department. 
The x-factor for this defense is safety hybrid Dane Belton. Defensive coordinator Phil Parker will move Belton all over the field, and he is so versatile that he can disrupt the play from anywhere. 
Iowa has all the elements to win the West, but they have had all of the elements before, too. Ferentz hasn't led his team to a conference title since 2004, and they haven't won the West since 2015. Although they may not beat Ohio State in the conference championship, they will run the gauntlet in the West and have one of their best seasons under Ferentz. 
Sept. 4 Indiana
W
Sept. 11 at Iowa State
W
Sept. 18 Kent State
W
Sept. 25 Colorado State
W
Oct. 2 at Maryland
W
Oct. 9 Penn State
W
Oct. 16 Purdue
W
Oct. 30 at Wisconsin
W
Nov. 6 at Northwestern
W
Nov. 13 Minnesota
W
Nov. 20 Illinois
W
Nov. 26 at Nebraska
W