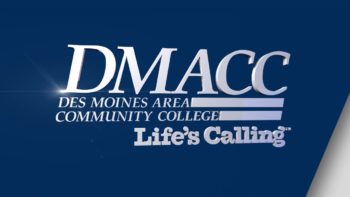 In the wake of COVID-19, students across the country have had their education disrupted as many schools transition to online learning. This has left some students struggling to pay for the resources required to attend classes online such as technology, internet, or childcare. In response to this, the federal government has enacted the Federal Emergency Relief Fund. 
The Federal Emergency Relief Fund is a grant given to students to help cover expenses related to the disruption of campus operations due to COVID-19. This could include food, housing, course materials, technology, health care, and childcare.
In an email interview, Financial Aid Director Ean Freels stated, "If a student doesn't have access to a computer because the computer lab is closed, they may need aid to buy a laptop." This is just one example of why a student may be in need of funding. 
According to Freels, DMACC has been authorized $3.6 million by the federal government and has already distributed over $2 million to roughly 2000 students. Students who apply can receive up to $2,000, and the application process takes five minutes. However, Freels adds, "Once the money is spent, the grant is over. DMACC will continually fund students but when [the money is] gone, it's gone."
There are some requirements that must be met in order to apply as well. Students must be full time DMACC students, currently receive financial aid, and must have completed the FAFSA. During the application process, students must also outline why their need relates to the disruption of campus services. Failure to properly outline this information may result in application denial. 
To start the application process, go to the DMACC Financial Aid website and click on the tab labeled "Federal Emergency Relief Fund For Students." 
Freels adds, "If you need help, ask for it. That's what the financial aid department is there for."