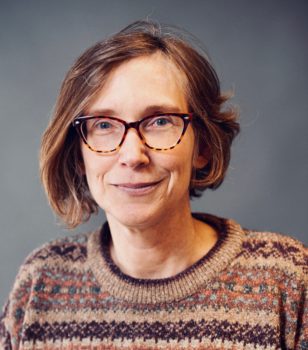 I spent my formative years from colicky infancy to teenage rebellion socialized in Midwestern values by church-going folks who called rural Iowa home. My hometown of Humboldt is nestled among orderly rows of corn and soybean plants in the north central region of the state.
When I was a child, and the wind was blowing the wrong way on a warm August evening, the stench of money disguised as pig feces wafted into town.
Humboldt was a two-hour drive from the nearest cultural center in Des Moines, but my mother gave me a gift that opened my eyes to the world: travel. Des Moines was only one small step outside of Humboldt's geographic confines, but my mother wanted her daughter to venture farther.
After vacationing with my parents in Mexico, Germany, Canada, and the Bahamas as a child, I took my first solo international trip when I was 16 years old. I departed on a summer exchange program to Tsu, Japan.
I stayed with a host family in Tsu for three months and learned that it was possible to live easily without a car. Trains whisked people reliably and efficiently from city to city, and this was something my own country lacked. Public transportation was not a priority in America.
When I returned home, I missed the freedom and convenience of taking trains or buses to do my shopping or visit friends in nearby towns.
While working in Beijing, China, I realized how youth culture dominated the lives of my fellow Americans. Growing old was shameful, and grey hair was a sign of weakness in the United States. In China, elderly people were respected and admired for their wisdom. The Congolese people say that to lose an elder is like a library's worth of knowledge burned to the ground.
The Huffington Post recently highlighted a segment that aired on "Jimmy Kimmel Live" in July 2018 which demonstrated Americans' ignorance of geography.
When asked to point to any country on a blank world map, the average guy or gal on the street in New York City was unable to name even one country often mistaking the entire continent of Africa for a single country. Ask Americans from across the country to find Rwanda, Syria, Venezuela, or even the capital city of Canada on a world map, and blank stares are common responses.
Having the chance to travel far and wide converted a tremendous amount of my ignorance into insatiable curiosity and a bucket list of places to visit before I die, including the Galapagos Islands, New Zealand, Portugal, Uruguay, the Maldives, Colombia, Iceland, and Tierra del Fuego in Argentina to name only a few.
If I could travel for the rest of my life, spending six months to two years in each of these countries would be my dream.
It does take money and time to travel. And these two precious commodities are often in short supply; however, becoming a more informed global citizen can happen less expensively on a college campus, city street, inside a coffee shop, or at a grocery store in your hometown.
There are many international students who can teach you about their experiences and world views. Reach out with a compassionate curiosity to international members of your community. Read the headlines of the international section of The New York Times, listen to the BBC News from Britain, or take a moment each day to pay attention to global affairs and combat ignorance in your own creative fashion.
Study a world map, attend a lecture about refugees in Syria, or read a book by an author from another country. These are all affordable ways to combat global inexperience.
If Jimmy Kimmel broadcasts his show from Iowa in the midst of caucus preparations for the next presidential race, and he asks the average gal or guy on the streets of Des Moines to name a country on a blank world map, let's show Jimmy's audience that Iowans have taken the time to combat ignorance of world affairs and geography.